Professional Stump Grinding Services Toowoomba
We will take care of your vegetation assets!
Tree stumps can be unsightly hazard that attract unwanted pests. Stumps can be removed when part of the tree is above or buried in the ground. If not removed, they can rot and become home to plant disease and termites.
How stump grinding works
Stump grinding uses specialized machinery with tungsten carbide teeth which cut material away below ground completely removing roots and timber to a suitable depth. Lawn can be grown, footings for concrete laid and excavation conducted for fencing or services, trouble free.
Why should I remove the stump?
Many species of tree can regenerate from the stump causing epicormic growth which is detrimental to natural growth form and prone to failure in storms etc. Stump grinding is an easy, safe, and effective method for complete removal of your tree.
Mulch and chip created in the process of tree and stump removal will fill any empty space left by removal. With LRB Tree Services stump grinding service, you can make sure that the stump is completely removed. 
Alternatives to stump removal
Unless you love back-breaking work leave your crowbar in the shed, the only other alternative is excavation of the stump. This method has its place however when services may be present or foundations linked to the root system of a tree. Excavation can be extremely costly, potentially damaging concrete footing or the wide range of services underground most notably fibre optic cable. Stump grinding has all the benefits with none of the risks and can be cost-effective as opposed to excavator wet or dry hire.
Main Causes for Stump Removal
Trip hazard
Regrowth
Proximity to structure or services
Potential termite infestation
Visually unappealing
Find out more
Stump grinding is included in all our tree removal prices. We can also provide once off stump grinding services.
Call the team at LRB Trees for more information or to book today.
Mulching/ Wet Wood chipper combination hire
We regularly conduct mulching for our customers in the Toowoomba region.
Green waste, small trees and shrub cuttings can all be processed on site. Mulching provides an array of benefits to your green space adding organic compounds to the soil, decreasing soil erosion and increasing water retention. Why take your green waste to a refuse station and then purchase forest mulch from your landscape supplier. LRB Trees can make use of your green waste to benefit your property whilst offsetting the cost of purchasing mulch or soil conditioner. Don't hesitate to contact us to arrange a quote to conduct your next green waste recycling project.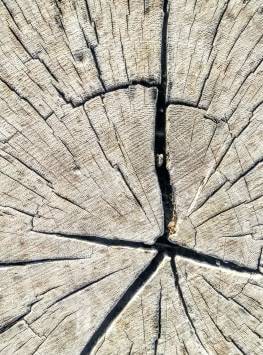 Why choose LRB tree services?
Individual approach
Our experts will take a look at the tree you have and will make the right decision on what is best for your tree, whilst also ensuring your needs are met too.
Best tree service provider since 2013
LRB has also been providing its services since 2013, so you can be sure that you are getting the very best tree services when you pick us.
Available prices
Our price policy is created in a way that every client has an opportunity to use our services. We offer the best quality for the best price.
Contact Us For Stump Grinding In Toowoomba
If you're looking for environmentally conscious services that offer the very best in tree pruning, then you want to choose us. Whatever tree it is and the challenge that you have, we can help solve it.