Professional Arborist Toowoomba
Arborist Services
LRB Tree Services are in the business of tree care just as much as tree removal.
We are environmentally focused and can provide arboricultural advice for any tree.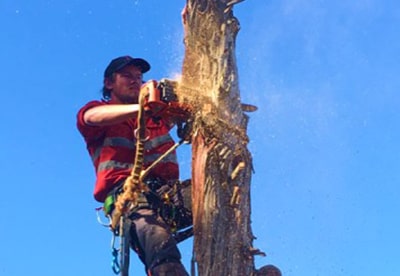 Tree Removal
Choose our service for tree removal in Toowoomba and benefit from our expert knowledge and advanced techniques
Forestry Mulching
LRB Tree Services have a range of machinery capable of clearing vegetation to improve pastures, allow construction and to maintain utilities such as waterways, power transmission routes, rail corridors and oil and gas infrastructure and road access.
Garden Maintenance
LRB Group prides itself on delivering solutions in a diverse industry
We have skid steer and tractor slashing packages available to conduct large or small scale vegetation management.
Stump Grinding
Tree stumps can be unsightly hazard that attract unwanted pests. Stumps can be removed when part of the tree is above or buried in the ground. If not removed, they can rot and become home to plant disease and termites.
Tree Pruning
It's important that when it comes to any type of tree, it's maintained properly in order to help protect its growth, whilst helping the environment and any surrounding buildings.
Noxious Weed Control
We have the equipment and the manpower to accomplish any task in the green space. Lantana, Tree Pear and African Boxthorn to name a few are endemic to Australia and especially south east Queensland.
Why choose LRB tree services?
Individual approach
Our experts will take a look at the tree you have and will make the right decision on what is best for your tree, whilst also ensuring your needs are met too.
Best tree service provider since 2013
LRB has also been providing its services since 2013, so you can be sure that you are getting the very best tree services when you pick us.
Available prices
Our price policy is created in a way that every client has an opportunity to use our services. We offer the best quality for the best price.
Contact Us For Tree Removal In Toowoomba
We are experienced and knowledgeable arborists, with a range of specialist techniques and equipment that we apply to all of the tree removal jobs that we work on. We make every effort to recycle green waste so that we can carry out all of our tree care services in a way that helps the environment.
Contact us at LRB Tree Services when you need tree removal in Toowoomba, and we can offer you help and advice about any problem trees that you might have on your property.