Tree Services Toowoomba, Darling Downs & South East Qld.
Toowoomba arborist equipped and trained to perform tree services such as tree removal and stump grinding.
Affordable, reliable tree loppers to the highest standard. Arborists that care about providing environment-friendly tree care solutions.
Arborist Services
An Arborist improves the overall tree appearance & its ability to handle strong winds, safety, and structural integrity.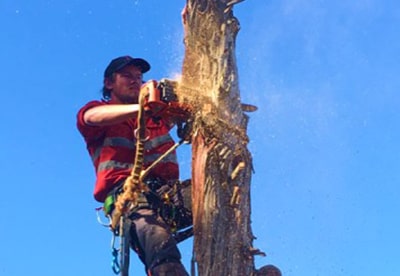 Tree Pruning
Professional tree pruning services will keep your tree happy and healthy. 
Tree Removal
If a tree is considered hazardous or has suffered damage from a storm we can inspect and remove the tree.
Stump Grinding
Removing a tree stump will avoid sending out new sprouts or suckers and attracting termites.
Garden Maintenance / Slashing
We offer commercial and residential garden maintenance services. Have our team of professionals take care of your vegetation management.
Noxious Weed Control
Getting noxious weeds under control quickly and effectively is of the utmost importance. The longer they're left, the more they spread.
Forestry Mulching/Land Clearing
Get woodchip and mulch for your gardens in an eco-friendly way. We aim to reduce the waste of any felled trees by turning it into firewood, woodchip, or mulch.
LRB Tree Services – on time at the right price
Trees are part of our natural environment and provide shade on hot days.
We are environmentally conscious and can help make your yard bushfire safe.
We hold Comprehensive Public Liability Insurance to protect both you and ourselves.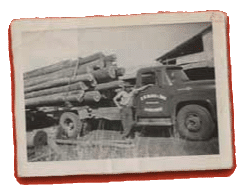 Experienced Arborist
As Arborists, we take pride in our workmanship and will treat you
and your property with the utmost respect.
History
LRB Tree Services Toowoomba is passionate about providing aborist tree care solutions for our region.
F. A. Q.
Have a question about our tree services?
Check out some Frequently Asked Questions
Gallery
View us on the job doing what we do best.
LRB Tree Services images for your perusal.
Careers
If you are up to this kind of work, check our Careers page for opportunities.
LRB Tree Services were professional and did the job quickly allowing the business to run smoothly even whilst the work was conducted.
Thanks for your great work Luke. I recommend you to others.
I cannot recommend these guys highly enough. My elderly mother contacted them to remove large tree limbs hanging over her roof. They did a perfect job and cleaned up afterwards. Will definately use them again.
Prompt service and well under what I expected to pay!